iB-2000G
iPRO system was designed for users where manual and automated operation are both needed.
Spindle BT50 with japan made gears which offers low noise and high precision.
With 20HP gear spindle motor, high/low speed and heavy duty machining.
Hardened and ground C3 double-nut ballscrews on 3 axes, providing high precision movement and long duration.
High grade Meehanite casting is annealed and stress-released, square way on XYZ guideway, providing high rigidity and steady precision.
All of slideways are hardened and ground. The slideway and gibs are coated by high grade Turcite-B which giving maximum wear resistance.
Way covers protecting all of slideways from dust and coolant.
XYZ axes are driven by servo motor, direct type transmission, minimum backlash and high precision.
Spindle head with unique weight balance system, spindle head up and down rapid movement without vibration.
Semi guarding with screw type chip conveyor.(Opt: Full guarding)
XYZ MPG offer convenient operation for little quantity or testing workpiece.
Standard with auto lubrication, coolant system and quartz work light.
iPRO Intelligent Conversational Control System
Features
Intelligently integrates the control, machine and person.
Optimized HMI + PLC + Motion + COMM.
iPRO system enables you to program conventional machining operations right at your machine in an easy programming way.
iPRO system was designed for users where manual and automated operation are both useful and needed.
Built in functions: parameter memory, visual communication, USB connectivity, coaching program and coordinate adjustment record.

Powerful, easy and user-friendly. Great for your daily milling work.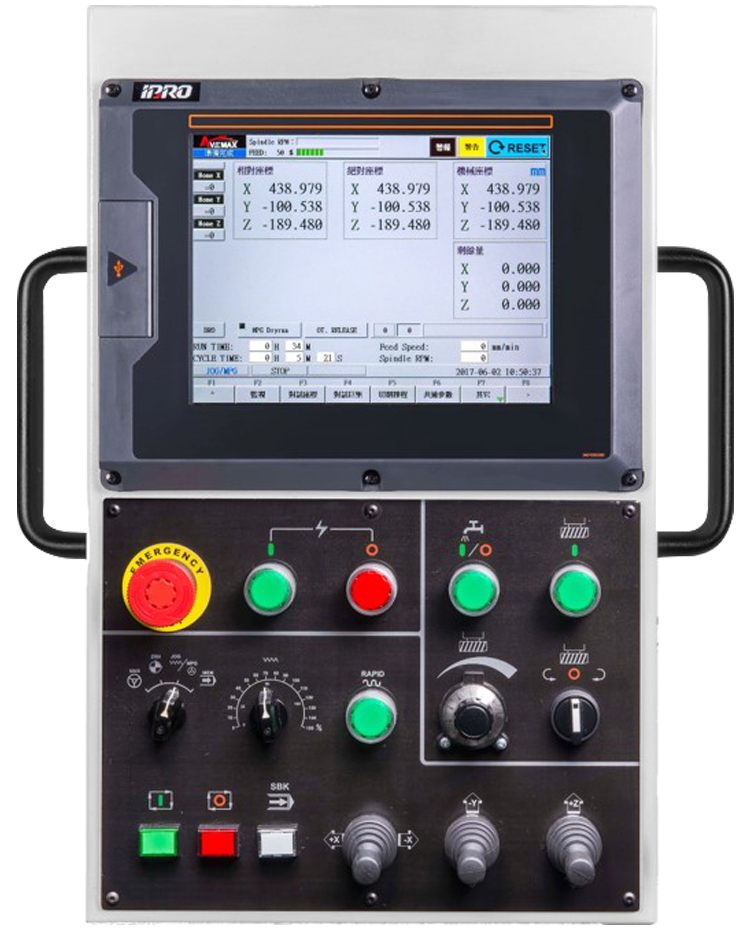 DRO mode
Built in DRO mode provides DRO functions for your milling work. With this function, you are no longer have to spend extra money on DRO equipment for your machine.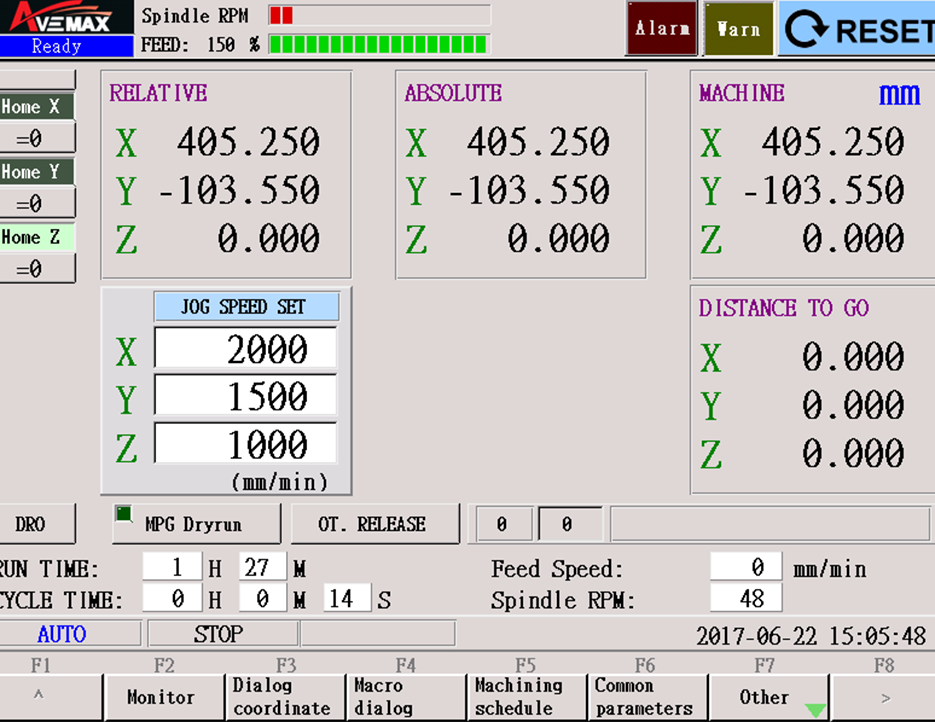 Programming
Program the iPRO by making simple selections and inputting parameters in numbers.
Program Storage
An internal drive lets you save hundreds of typical programs. A USB port on iPRO is available to plug in a storage device for backing up programs and moving programs between iPRO and computers.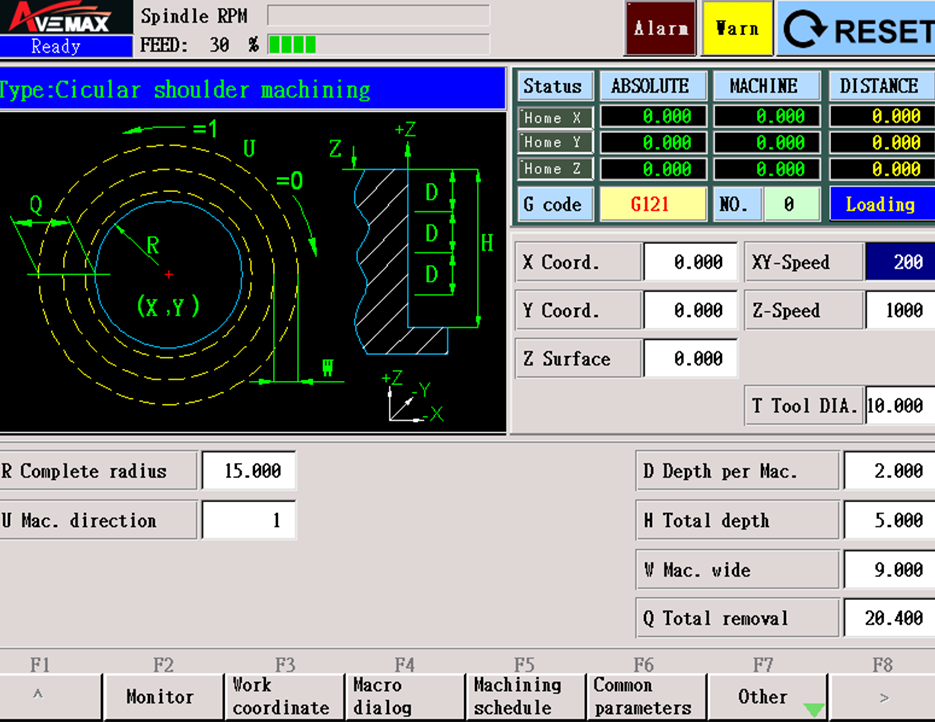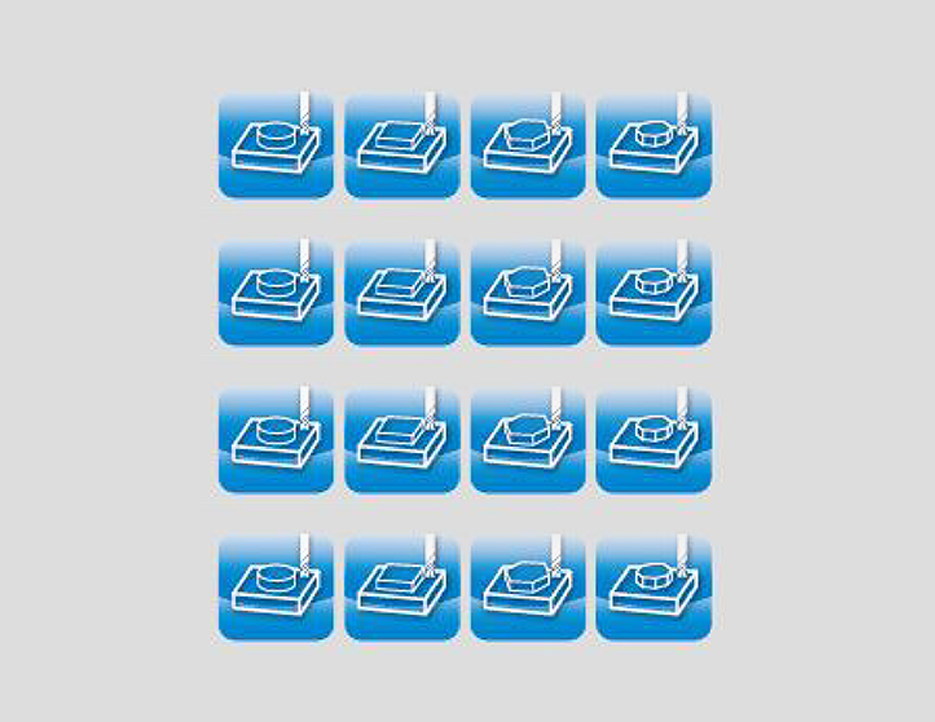 Help pages
Help pages are available for you to check different useful information quickly.
Learning
Even if you have never used a CNC before, you will be able to learn the iPRO in just a few hours. It is easier to operate with an iPRO than to use manual machining methods. You'll quickly find out having the iPRO will pay off in job satisfaction.
Task scheduling
You are able to schedule 999 different machining tasks.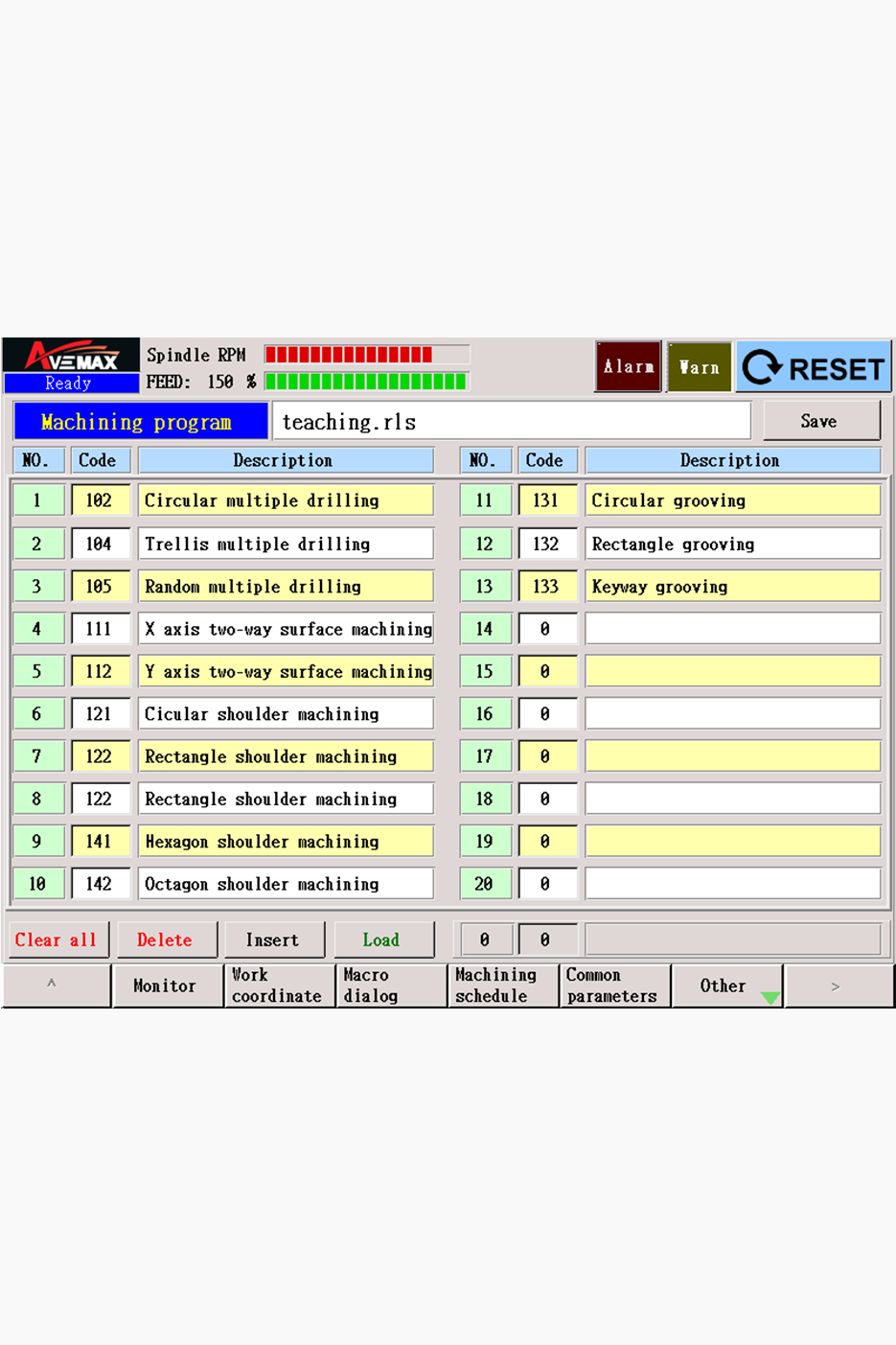 CAD/CAM input
Easily transfer your 2D CAD/CAM codes into the system by using USB flash drive.
Allow you to do milling work by following your 2D CAD/CAM design .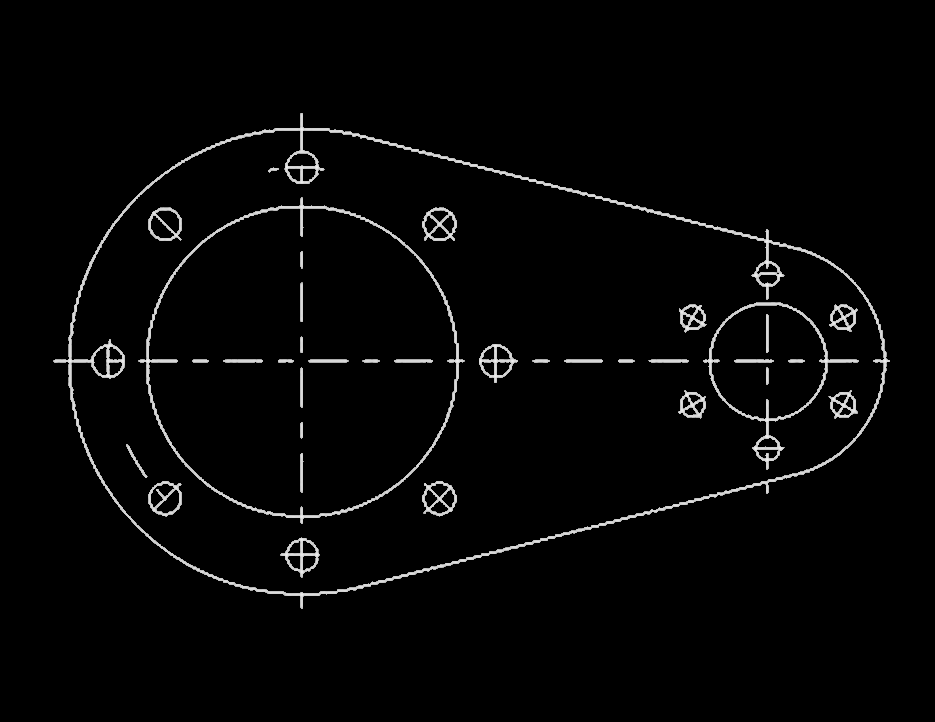 Specification
iB-2000G
Travel
X/Y/Z travel
2000/900/800mm
Spindle nose to table surface
220~1020mm
Spindle center to column surface
975mm
Table
Table size
2200 x 850mm
Table T-slot (No. x size)
5 x 22mm
Max. table load (kgs)
2200kgs
Spindle
Spindle taper
NST#50
Spindle speed (RPM)
112.5~2100RPM
Transmission
Gear (Hi-Lo)
Rapid feed rate XYZ (

m

/

m

in)
15

M

/min
Motor
Spindle motor
20HP
XYZ motor
4.5Kw
XYZ transmission
Direct coupling
Coolant pump
3/4HP
Machine size
Overall width (A)

5339mm

Overall depth (B)
309

5mm

Overall height (C)

3340mm

Net weight
10000kgs
We reserve the right to modify and improve the specification without notice. The specification shown above is for reference only.